I can't believe it.  I finally finished the first module of the 300-Hour Advanced Yoga Teacher Training (AYTT) on Saturday, 7/4!  While most Americans were celebrating 4th of July with family cookouts and mini-vacations, I was at home recording my video exam and writing a self-evaluation on it.  Normally, I would've skipped any studying on a holiday, but my husband wasn't flying back home from being out of town until later that evening and my daughter was working as a lifeguard most of the day, so it was the perfect time for me to record the video and study.
I spent most of last week (Week Five of AYTT) taking the required 75-minute virtual Vinyasa Yoga classes everyday as well as watching hours and hours of Asanas Analytics lectures breaking down each yoga pose and going through the variations, modifications, and proper alignment.  There were a few differences in the way I was trained in my 200-Hr YTT and this 300-Hr AYTT, but more than anything, the differences were more about the different approaches due to different lineages:  My 200-Hour lineage is Tantra Hatha through the Himalayan Institute, and this 300-Hour program takes a multi-style approach (all the teachers have their backgrounds in different branches of yoga such as Ashtanga, Vinyasa, Alignment-based, Yin, etc.).  Taking this multi-style AYTT program is helping me to be more open to other yogic lineages, but I think I will always consider myself a Tantra Hatha Yogi, just because that's where my yoga teaching journey began.  Just like Week Four and the weeks before that, there have been several nuggets of wisdom or statements that would grab my attention and would stay for a while… so last week, the phrase that one of the teachers said that stayed with me is this:
"DEPRIVATION LEADS TO DEPRESSION."
I admit, I don't remember which lecture I was listening to and which teacher made that statement.  I did know at that point, but when I wrote that statement down, I didn't think to write down who said it and which lecture it was.  Anyway, this statement got me thinking about the concept of deprivation.  Merriam-Webster defines deprivation as, "The state of being kept from possessing, enjoying, or using something."  So based on this definition, is the sense of deprivation all about perspective?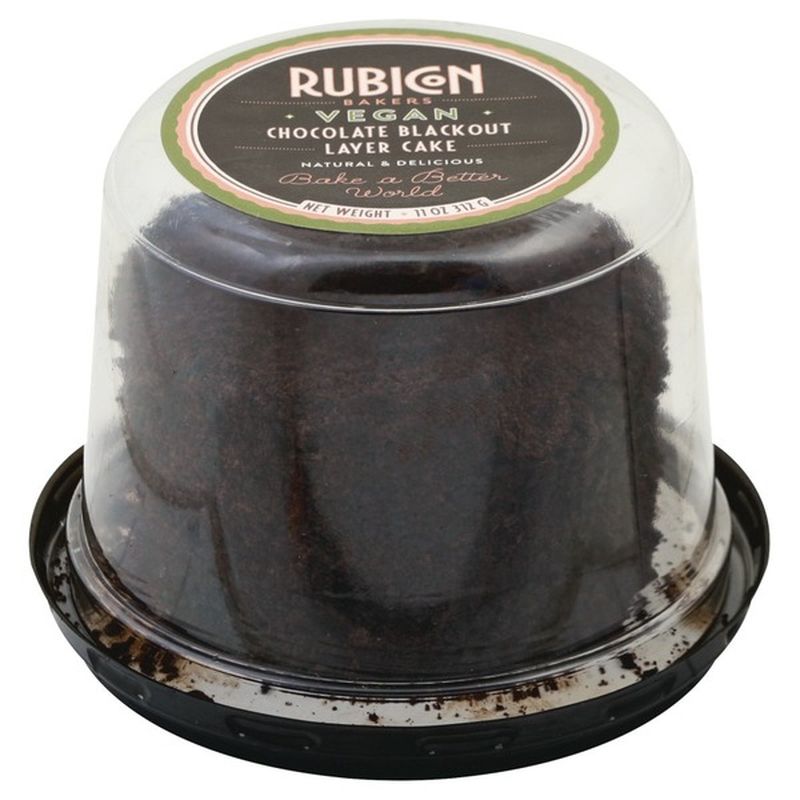 For example, I've been craving this vegan chocolate cake by Rubicon.  The last time I had it was sometime last month.  It's rich, moist, and absolutely delicious.  Even though I could very easily drive over to the nearest Sprouts to buy one, I don't feel like I MUST have it.  But what if I wanted this cake so bad but I didn't have the money to buy it or I had no access to transportation or delivery service?  What if I couldn't have chocolate cakes even if it was vegan?  What if everyone around me was having this delicious cake but no one was willing to give me any?  Would I feel so deprived that I would become depressed?  But then let's say I got really sick last time I had a piece of chocolate cake.  I may no longer desire chocolate cakes because I would remember how it made me feel the last time I had some.  So next time I'm at a party where everyone is eating this chocolate cake, I won't feel deprived; in fact, I may even experience a sense of aversion from even being around chocolate cakes.  I know all this probably sounds ridiculous since we're just talking about a chocolate cake, but this could be applied to anything that we once experienced or dreamed of.
So going back to that statement, "deprivation leads to depression," I wonder if this feeling of deprivation can be altered through changing our perspective?  I'm by no means saying that all depression is curable or that it's just a matter of choice.  I would never say this because I have experienced depression in the past and they could not be "cured" simply by deciding to have a different perspective.  I could not choose to "have a different perspective" when I was struggling with severe depression after my dad passed away from lung cancer almost 15 years ago.  But I do believe there is some truth to that statement, "deprivation leads to depression."  I think there are certain material things that we put so much of our focus on, that if it were to be taken away from us, we would feel deprived and fall into depression.  So the question I ask myself (and I invite you to consider) is this: "What material things am I putting my focus on that would cause a feeling of deprivation if it were taken away from me?"
Leave me a comment with your response!
With Gratitude,

SIGN UP FOR MY QUARTERLY NEWSLETTER FOR GIVEAWAYS, ANNOUNCEMENTS AND WELLNESS-RELATED INFO!  (TO PREVENT POTENTIAL SPAM SIGN-UPS, ANY E-MAIL ADDRESS THAT LOOKS LIKE SPAM WILL BE DELETED.)
FOLLOW JHENI ON SOCIAL MEDIA: